Jotul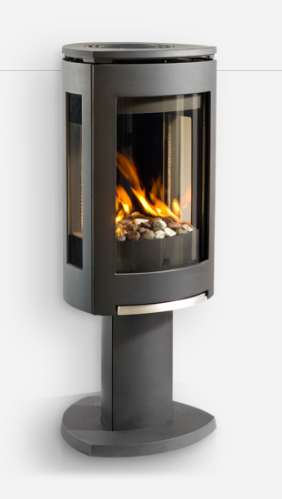 Jotul offers high-quality cast iron stoves and inserts to their customers. They have a 150 year tradition of crafting high quality ornate stoves and inserts to help people around the world fight the cold. Their ability to make the every day beautiful as well as functional is what makes them a respected name in stoves, fireplaces, and inserts as well as the one place to turn for the best quality and efficiency.
Jotul has a passion for the art of design with a functional nature that makes their products unique and a work of art all at the same time. Their customer base seems to also appreciate this high level of artistic expression, for they have a high rate of quality satisfaction and repeat customers. Each Jotul stove, insert, and fireplace is designed to be architecturally appropriate for the spaces and homes that they are located in.
Their line of stoves allows customers to access and use gas and wood as the primary fuel. They rang in size from small and compact to larger and functional. As always the workmanship is of the best quality with only the finest materials being used in their design and fabrication. These stoves will fit in any decor beautifully and offer the warmth and comfort that has come to be expected from all Jotul products.
Their fireplace inserts also offer a wide range of choices. These have the ability to be placed right in a fireplace opening in order to maximize present availability for wood burning. These inserts can also be run off of natural gas to offer a cleaner burn and even heating.
No matter whether the customer is seeking wood or gas burning appliances, they are sure to find a solution that will fit their needs to a t.
One of the better functions that these stoves offer is a cooktop that will cook and heat food evenly. This makes their functional qualities higher and help to actually save money in the long term. Many accessories are also available to make using and maintaining these stoves easier. Things such as fireplace gloves, indoor grill tops and thermometers to stabilize heat can be had for a very affordable rate.
When seeking even warmth at rates that will not break the bank, Jotul offers the quality and beauty that will enhance any indoor environment. Their reputation for the best materials and best products is well earned throughout the world. They are a trusted name for all your heating needs.