Outdoor Grills/Outdoor Kitchens
Save Big on our Massive Selection of Outdoor Grills
Whether you like to grill hot dogs or hamburgers on the weekend or enjoy cooking an entire meal in your fully furnished outdoor kitchen, we have a grill/smoker that fits your need. 
Napolean Gas Grills- Napoleon Gas Grills are a work of functional art. They have everything you need to have an entire outdoor kitchen experience in one grilling unit. ​We offer a complete product line from small cart model grills all the way to the jaw-dropping 825 Pro.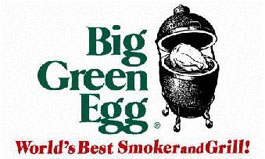 Big Green Egg- The EGG is a unique barbecue product, with unmatched flexibility and capabilities that surpass all other conventional cookers combined. It is a smoker, a grill and an oven and you can cook literally any food on it year around, from appetizers to entrees to desserts.
Pellet Grills/Smokers- The reason that pellet grills win

far more than their fair share of BBQ competitions is that the food simply tastes better when cooked over real wood. We offer the full line of Green Mountain Pellet Grills.
Housewarmings Outdoor Kitchens- We proudly offer the entire line of Housewarmings Outdoor Kitchens. Our products include designer Pergolas, exciting Outdoor Kitchen Islands, enchanting Outdoor Fireplaces, beautiful Firepits, Outdoor Bars, Outdoor Smoker Islands, and relaxing Water Features.  From "Value Priced" products to the most incredible and outrageous "Custom Designed" rooms!  The range is unbelievable!!
 Below is a small sample of the outdoor grills available. For more information, give us a call or visit one of our showrooms and a member of our staff will show you everything available, including special order options.